One of the most inspiring moments for me in contemplating Human Design's Rave Mandala was discovering how beautifully it all fits together. When you grasp the hexagram wheel structure and understand what it says about the theme of your fulfillment in life, you learn something really profound about yourself. If you haven't yet had a guided tour of the hexagrams and how we divide the wheel, this could be a real treat for you. Would you like to explore the Human Design Rave Mandala with me?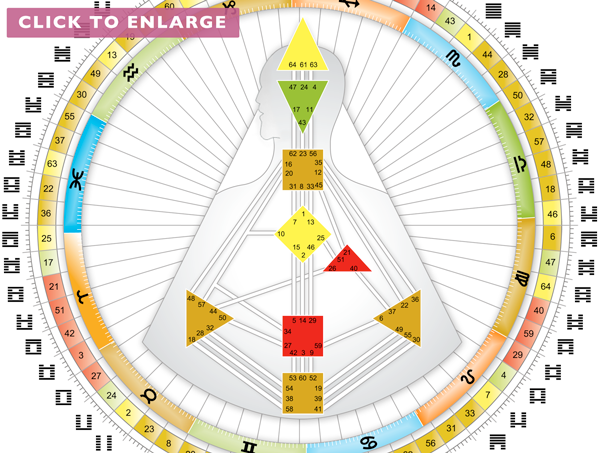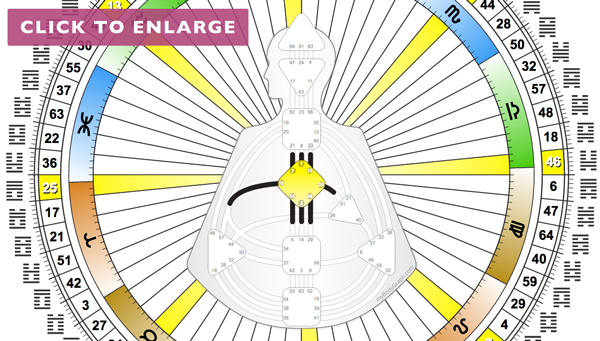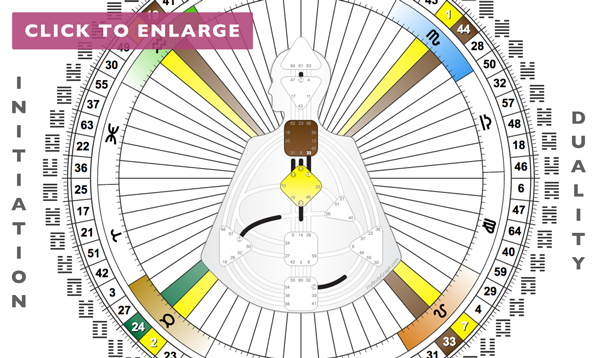 here to download to the introductory audio to this program, the first lecture, absolutely free.
Or you can play it right now (there are illustrations in the download):
Jovian Archive also has a free web show called "Design Perspectives" where you can get more of a taste of these Godheads in the segment by Leela and Dharmen Swann-Herbert.
Below, look for the gate of your Personality Sun to find your Godhead and its theme. This archetype is what keeps you from recognizing deeply conditioned perceptions about your life.
Another way of explaining it is that your conditioned mind tends to interpret the Maia according to your Godhead. When in a not-self state, you can end up living out the homogenized, dead myths of your Godhead, rather than shining with the uniqueness of your authentic and differentiated holistic self. Following Strategy and Authority keeps you from getting trapped in your Mind's illusion derived from your individual Godhead.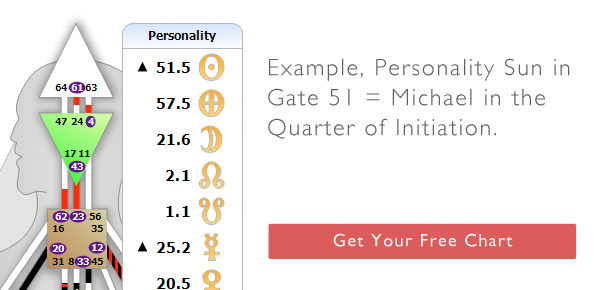 JovianArchive.com